Opposite attracts
Texts & Photos Thierry Vincent - All Rights Reserved - Tous droits réservés

Yarra River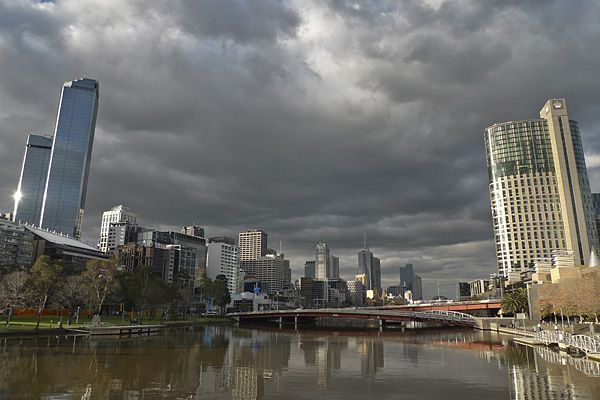 [FRA] Le centre ville vu depuis Spencer St Bridge, sur la rivière Yarra. Batman Park (à gauche) et le Crown Entertainment Complex (à droite).
[ENG] The city centre skyline viewed from Spencer St Bridge, over the Yarra River. On the left is Batman Park. On the right, the Crown Entertainment Complex.
--
Manchester Unity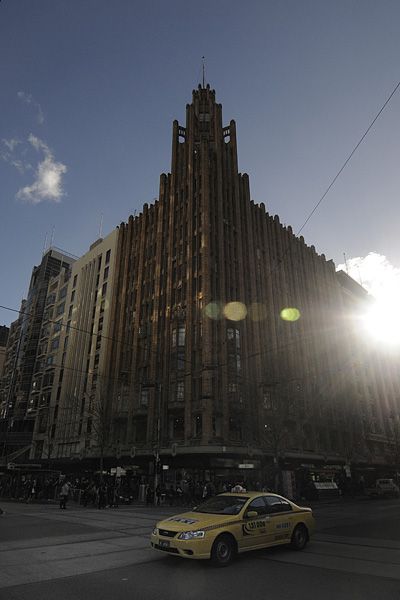 [FRA] Face à la mairie au coin de Swanston Street et Collins Street, le Manchester Unity Building est un monument à la gloire du style Art Deco construit durant les années 30. Dans le sud de l'Australie pendant l'hiver (été en Europe) le soleil se couche très tôt. A Melbourne les rues du centre ville se trouvent ainsi plongées dans la pénombre dès les premières heures de l'après-midi.
[ENG] At the corner of Swanston and Collins and facing the Town Hall, the Manchester Unity Building is qualified as a "Deco dream" built in the 1930s. In southern Australia, during winter (Summer in Europe) the sun sets quite early. Therefore Melbourne's city centre is plunged into sof shades as soon as the begining of the afternoon.

--

1968 Chrysler Valiant VE Wayfarer Utility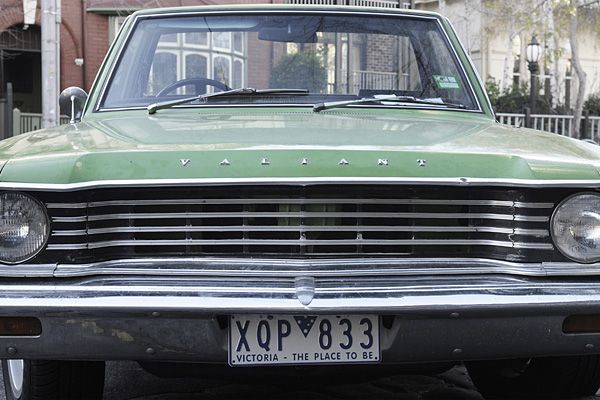 [FRA] Dans les années soixante Chrysler, avec sa série Valiant Wayfarer, fut un rival de poids pour Holden et Ford sur le marché australien du véhicule utilitaire léger. Aujourd'hui devenues rares, les Valiant Wayfarer sont très recherchées par les collectionneurs et font l'objet de belles restaurations.

[ENG] In the sixties Chrysler with its Valiant Wayfarer series, was a strong rival to Ford and Holden on the Australian Ute market. Now become scarce, the Valiant Wayfarers are highly sought by collectors and are subject to fine restorations.

--

Melbourne Bike Share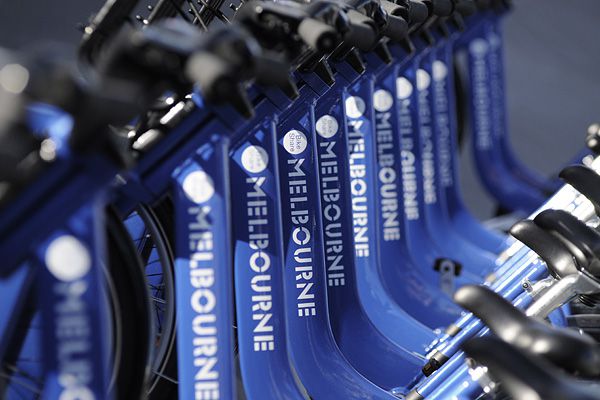 [FRA] A l'instar du système "Vélib" de Paris la communauté urbaine de Melbourne propose un réseau de vélos en libre service. Aisément reconnaissables à leur couleur bleue 600 vélos sont disponibles dans 50 stations réparties dans le centre ville.

[ENG] Like the Parisian "Velib" system the Metropolitan Melbourne has got its own self-service bicycles network. Easily recognizable by their blue color 600 bicycles are available in 50 stations around the city centre.

--

Rail Way Crossing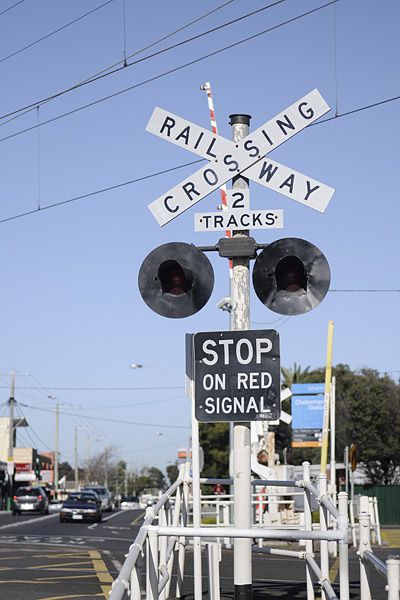 [FRA] Passage à niveau sur la ligne de metro de Frankston.

[ENG] Railway crossing on Frankston local train line.

--

Chinese Take Away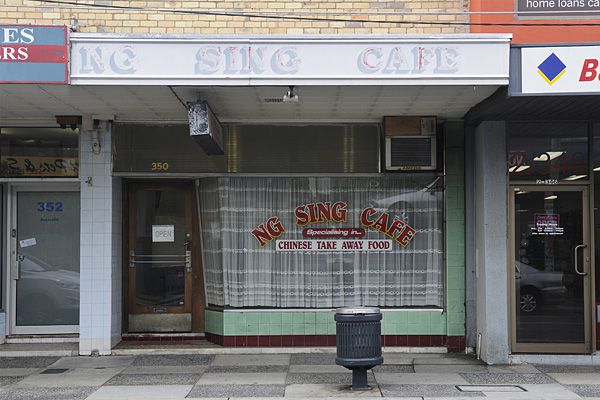 [FRA] Highett (Banlieue sud de Melbourne). Restaurant chinois.

[ENG] Highett (Southern suburb). Chinese restaurant.

--

Caltex Night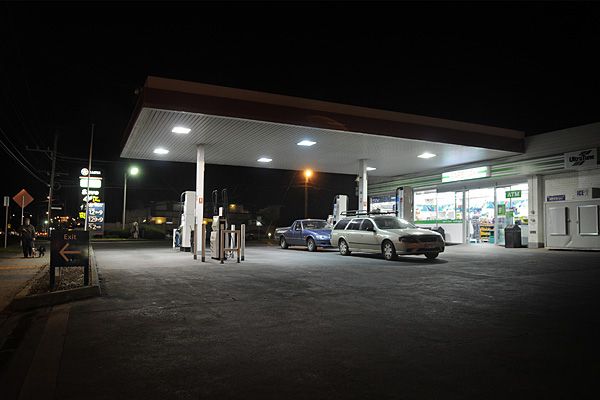 [FRA] La station Caltex de Mentone (banlieue sud de Melbourne).

[ENG] The Caltex petrol station of Mentone (southern suburb).

--

Irfan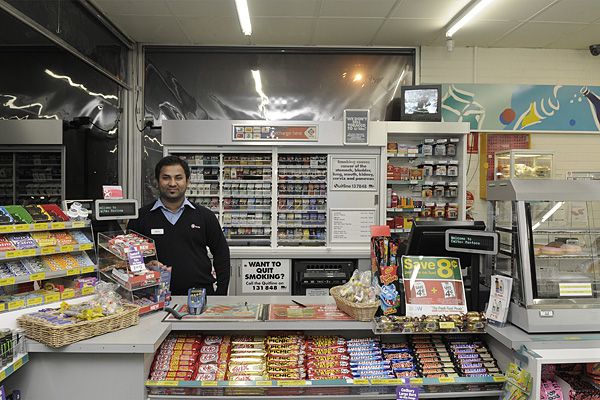 [FRA] Irfan, responsable de la station Caltex de Mentone.

[ENG] Irfan, manager of Mentone Caltex petrol station.

--

Precious Opacity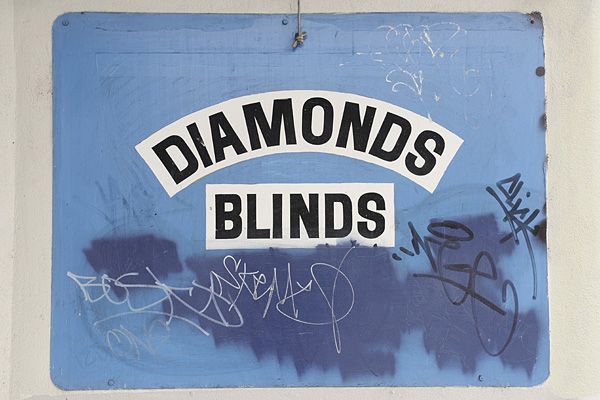 [FRA] Highett (Banlieue sud de Melbourne), Diamonds Blinds, enseigne d'une boutique de stores et volets.

[ENG] Highett (southern suburb), Diamonds Blinds, blinds and shutters store board.

--

Stout of the Day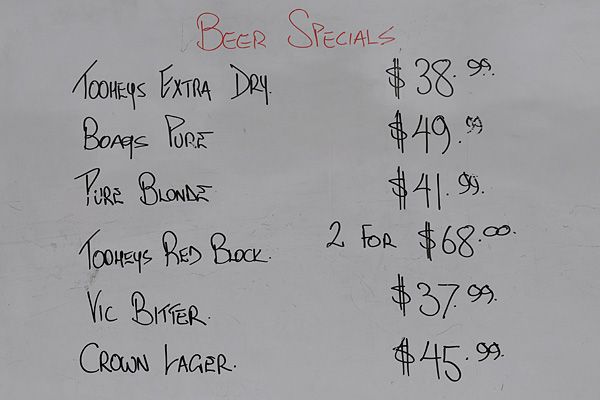 [FRA] Tarif des bières du jour chez un marchand d'alcools de Highett.

[ENG] Beer tariffs at Highett's main street spirits dealer.

--