Episode 1
I've got the Blue
Texte et photo Thierry Vincent - Tous droits réservés - All Rights reserved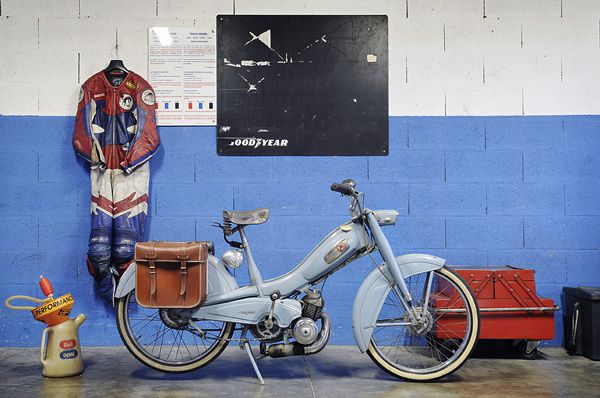 Non, je ne suis pas parti faire un course de mob sur cette authentique Motobécane bleue de 1957. Non je n'ai pas endossé cette non moins authentique combinaison de cuir ayant réellement appartenu à Adrien Morillas. J'étais simplement là pour une séance roulage au circuit du Val de Vienne. La bleue était simplement là pour me permettre de parcourir plus facilement l'enceinte du circuit. Et elle m'a bien rendu service !
[ENGLISH VERSION]
No, I did not use this authentic 1957 Motobecane 50cc, nicknamed The Blue One, for a race. No I did not endorse this genuine leather suit that actually belonged to Adrien Morillas. I was just there, at the Val de Vienne racetrack (nearby Poitiers, France), to attend a training session as a photographer. The Blue One was just there to allow me an easier navigation through the race track enclosure. And she was of great use!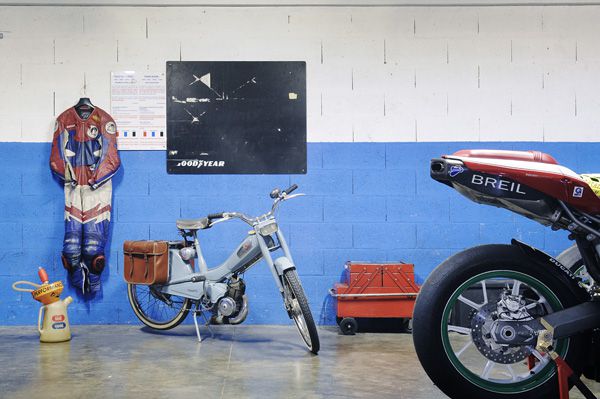 A suivre…